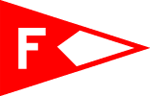 Upcoming Public Event: FYC Open House
Fanshawe Yacht Club welcomes members of the public to tour our facilities and to try sailing (weather permitting)!
Our club will be open Saturday, May 28 & Sunday, May 29        
Times: 10:00am-4:00pm      
Check out the grounds at beautiful Fanshawe Lake. Enter through Fanshawe Conservation Area off Clarke Road.    Free Admission!
The club grounds at FYC are exceptional. This is an excellent, quiet place for safely distanced family picnics and sailing. The club atmosphere is congenial and friendly with over 75 members and mooring for over 50 sailboats. Amenities include a long fixed dock, floating docks, rolling lawns, washrooms, a fire pit, dining pavilion, and loads of space on the hard to work on your boat.
In addition to the dock system there are two ramps for launching and recovering your sailboat, a mooring field to house your larger sailboat on the water away from critters (sailboats up to 26 feet with retractable keels are welcome), and building a personal dock is also an option. There are storage racks for kayaks and canoes, tenders to get to and from your larger sailboat, and a motorized safety boat to use if needed.
New members to the Fanshawe Yacht Club and Sailing School are always wanted and welcome! Come learn more at our Open House!
*Please Note that masks will once again be required in indoor spaces until at least June 11. Thank you for your understanding.
Welcome to the Fanshawe Yacht Club Website!
Fanshawe Yacht Club is a not-for-profit sailing club on Fanshawe Lake, a man-made reservoir on the historic Thames River in London, Ontario. 
FYC is chiefly run by volunteers. Each sailing season, we host several regattas, organize fun social events and run a Sailing School for kids and adults. FYC also provides a wonderful atmosphere for families and all those who want to have fun on the water.
Please Contact FYC below if you have any questions. Fair winds and following seas!
FYC and First Nations Traditional Territory
Fanshawe Yacht Club wishes to acknowledge that the club is "… within the Traditional Territory of the Attawandaron, Anishinaabeg, Haudenosaunee, and Lunaapeewak peoples, who have longstanding relationships to the land, water and region of southwestern Ontario.
The local First Nation communities of this area include Chippewas of the Thames First Nation, Oneida Nation of the Thames, Munsee Delaware Nation and Delaware Nation at Moraviantown. In the region, there are eleven First Nation communities and a growing Indigenous urban population.
We value the significant historical and contemporary contributions of local and regional First Nations and all of the Original peoples of Turtle Island (North America)."
* This acknowledgement is excerpted from the UTRCA website.  Please Click Here for more information about the Traditional Territory in this area.
Our Location in London, Ontario
A View of the FYC Mooring Field on Fanshawe Lake.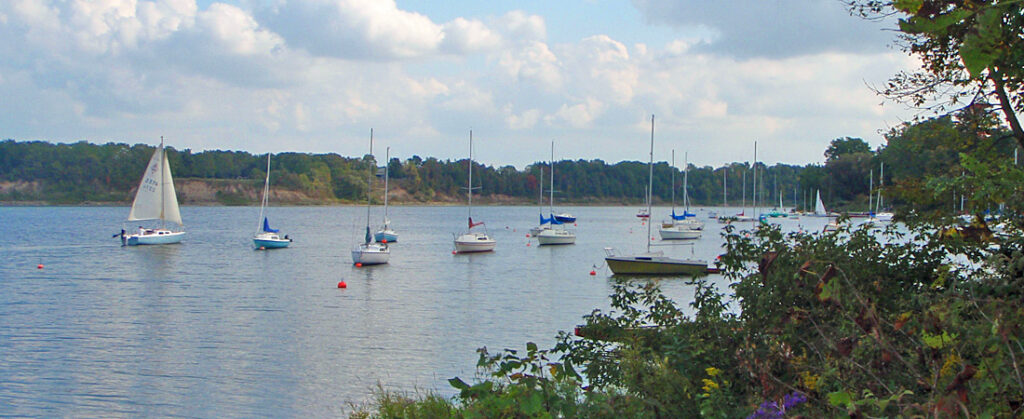 Our

Gallery of Photos

is on Facebook!
To view more Photos from around FYC, Past Regattas and the Sailing School, 
Click the Red Link or on the Icon below to visit our Facebook Page
Video of Laser Sailing on Fanshawe Lake