Upcoming Event: FYC Banquet!!
Ahoy FYC Members!
You are cordially invited to set sail on an unforgettable voyage at the Fanshawe Yacht Club's Annual Banquet at the Lamplighter Inn! Get ready to embark on a night of elegance, indulgence, and nautical delight!
🌟 Date: November 25th, 2023
🌟 Time: Cocktails at 5pm Dinner at 6pm
🌟 Price: $45 per person
🌟 Location: Best Western Lamplighter Inn
591 Wellington Rd S, London ON N6C 4R3 ·
🍽️ Feast Fit for a Captain 🍽️
The talented chefs are ready to impress your taste buds with a gourmet buffet menu that's sure to make waves! Dessert, you ask? Ahoy! We have sweet surprises that will make your heart sail!
🥂 Raise Your Glass to the Sea 🥂
We encourage you to toast to friendship, adventure, and the beautiful sea all around us.
🌊 Dress Code 🌊
Dress to impress, and remember that we're sailing on the high seas! (Formal/semi-formal)
🏆 Awards Ceremony 🏆
We'll be recognizing and celebrating the outstanding achievements of our members, both on and off the water.
Don't miss the boat! RSVP ASAP to ensure your spot onboard!
See you on deck for an evening of laughter, delicious cuisine, and good company.
Anchors away, and may the sea be your guide!
Photos below from 2022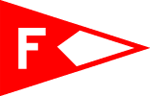 Public Event: FYC Open House 2023
Celebrating 70 Years of Fun on Fanshawe Lake!  1953-2023
Fanshawe Yacht Club welcomes members of the public to tour our facilities and to try sailing (weather permitting)!
Our club will be open Saturday, May 27 & Sunday, May 28, 2023        
Times: 10:00am – 4:00pm      
Check out the grounds at beautiful Fanshawe Lake. Enter through Fanshawe Conservation Area main gate off Clarke Road then proceed through the campground to FYC.    Free Admission!
*Please note:  the minimum age for children taking sailboat rides or being on the dock is age 6 (or turning 6 in 2023). Children must be supervised by their parents or guardians at all times.
The club grounds at FYC are exceptional. This is an excellent, quiet place for safely distanced family picnics and sailing. The club atmosphere is congenial and friendly with over 75 members and mooring for over 30 sailboats. Amenities include a long fixed dock, floating docks, rolling lawns, washrooms, a fire pit, dining pavilion, and loads of space on the hard to work on your boat.
In addition to the dock system there are two ramps for launching and recovering your sailboat, a mooring field to house your larger sailboat on the water away from critters (sailboats up to 26 feet with retractable keels are welcome), and building a personal dock is also an option. There are storage racks for kayaks and canoes, tenders to get to and from your larger sailboat, and a motorized safety boat to use if needed.
New members to the Fanshawe Yacht Club and Sailing School are always wanted and welcome! Come learn more at our Open House!
*Note:
  All visitors over 18 must sign a
Waiver. 
Parents/Guardians must sign for those under 18. 
Click Here
to view and/or print the Waiver
 A few pictures from Open House 2023 & the FYC 70th Anniversary Celebration.